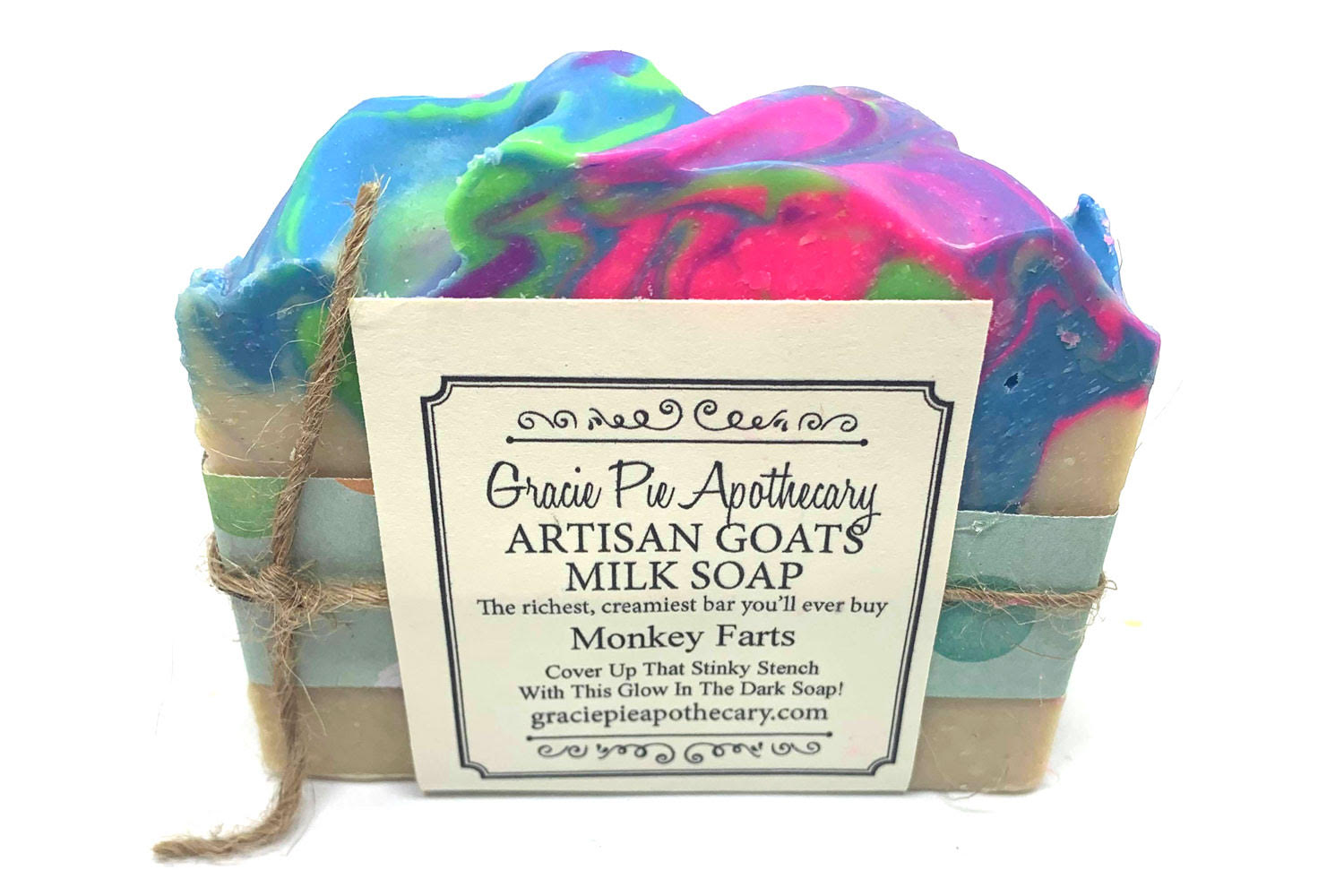 Monkey Farts Goats Milk Soap - Just for Kids!
$ 9.25
Can't get your kids to wash their hands? They happily will with our tropical, banana-scented soap. It's also great to toss in the tub to get them calmed down for bedtime!
Ingredients: Saponified coconut oil, certified sustainable palm oil, olive pomace oil, rice bran oil, shea butter, cocoa butter; goats milk; glycerin; phthalate-free fragrance oil; bentonite clay; mica; titanium dioxide; sodium lactate. Approx. 5 ounces.